Manufacturer Supply Schisandra Chinensis Extract


| | |
| --- | --- |
| Product name | Schisandra Extract |
| Latin Name | Schisandra chinensis |
| CAS | 7432-28-2 |
| Botanical source | Schisandra Berries |
| Appearance | Brown powder |
Chinese folklore says that Schisandra can "calm the heart and quiet the spirit", and it has a long history in Traditional Chinese Medicine. Schisandra, also known as Magnolia vine due to its ability to grow upwards in a creeping fashion, is a native to Northern China, Russia, and parts of Korea. An ornamental plant found in many fine gardens throughout the world, schisandra is a woody vine with oval pink leaves and bright red berries. The most popular use can be recorded in China and Russia. Its Chinese name is wu-wei-zi, which means five taste fruit. Schisandra has a usually sour, sweet, bitter, warm, and salty taste, hence the name "five taste".


Function:

1. Schisandra is used as an "adaptogen" for increasing resistance to disease and stress, increasing energy, and increasing physical performance and endurance.
2. Schisandra is used for preventing early aging and increasing lifespan, normalizing blood sugar and blood pressure, stimulating the immune system, and speeding recovery after surgery.
3.Schisandra is used for treating liver disease (hepatitis) and protecting the liver from poisons.
4.Schisandra is used for schisandra include treatment of high cholesterol, pneumonia, coughs, asthma, sleep problems (insomnia), tiredness and irritability associated with emotional disturbance (neurasthenia), premenstrual syndrome (PMS), chronic diarrhea, dysentery, night sweats, spontaneous sweating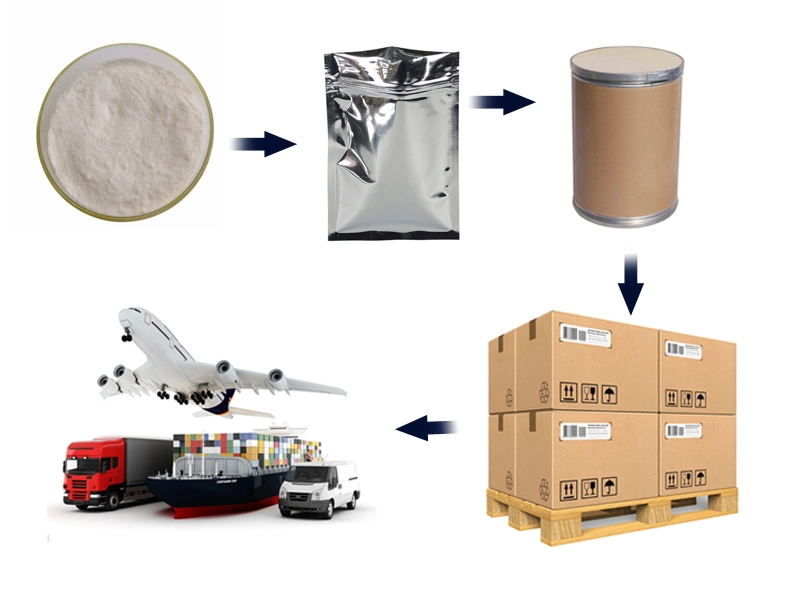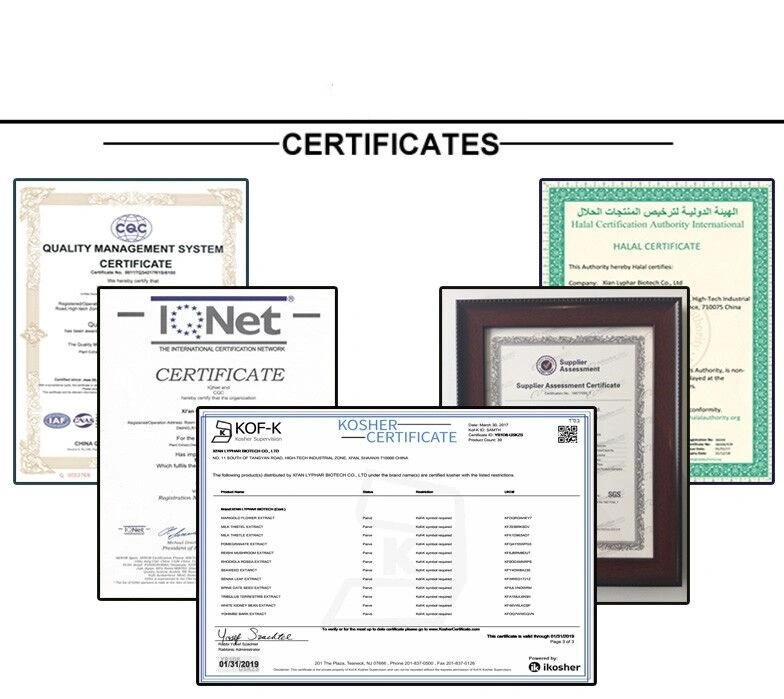 Xi'an Hench Biotechnology Co;Ltd
Certificate of Analysis
Product Name:
Angelica Sinensis Extract
Batch No.:
20190927
Assy:
1%
Quantity:
500kg
Manufacture Date:
Dec. 27, 2019
Expiry Date:
Dec. 26, 2020
Test items
Specifications
Test Results
Physical & chemical Data
Color
Light brown
Complies
Appearance
Powder
Complies
Analytical Quality
Assay
≥1.5%
1.52%
Loss on Drying
≤8.0 %
2.31%
Ash
≤5.0 %
1.25%
Contaminants
Lead (Pb)
≤3ppm
Complies
Arsenic (As)
≤1ppm
Complies
Microbiological
Total Plate count
Max.1000CFU/g
Complies
Yeast & Moulds
Max.100CFU/g
Complies
E-Coli
Negative in 10g
Negative
Shelf Life:
24 months in the unopened original container
Storage:
It shall be stored at ambient temperature, dry conditions, protected from heat, light and oxygen.
Tested by:
Andy Lu
Approved by:
Jerry Yo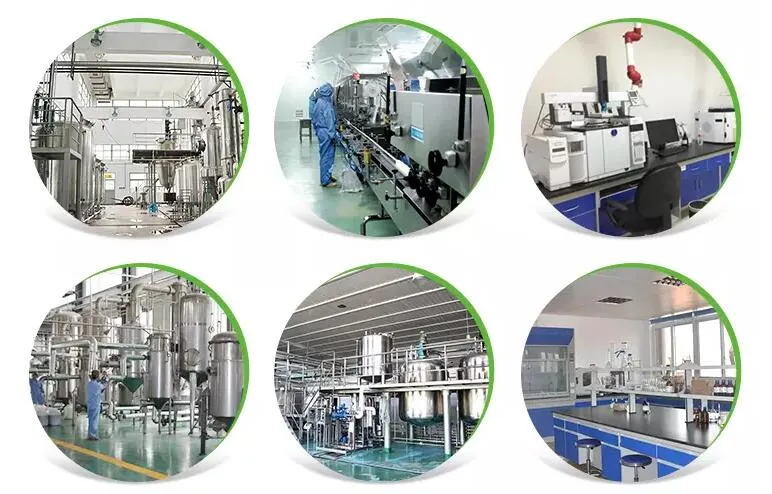 1. Can I buy a sample for evaluation?
Yes. There are no uniform standards for different products. Please consult the salesman for details

2. How do I pay?
We accept wire transfer and western union.

3. How much is the freight?
Transport costs vary according to the mode of transport and the country. Shipping costs to western European countries are generally slightly higher than to the United States. Freight to Asia is slightly lower than to the United States.

4. Does the freight include local taxes, import duties and other import-related charges?
The freight does not include any tax. Local taxes, import duties, customs clearance, or any other import-related charges are levied by your government and the buyer is responsible for these import-related charges. Please check with your local customs for more information.

5. What transportation options do I have?
As we strive to provide value and flexibility to our customers, we offer different options to deliver your order.
1g-100kg, (EMS/UPS/FedEx)
Over 100kg, air or sea


6. How long is the lead time?
Small orders will be shipped in 3 days and large orders in 7-10 days.