Cinnamon Extract
Botanical Source: Cortex Cinnamomi Cassiae
Appearance: Fine Brown Red powder
CAS No.: 84961-46-6
Part Used: Bark
Specification : 20:1, Polyphenols 10%, Flavones 5%.

Cinnamon extract has been shown to reduce fasting blood sugar levels in patients with type 2 diabetes, according to a new study from the University of Hannover in Hannover, Germany published in a recent issue of the European Journal of Clinical Investigation. This was the first study evaluating the effect of a water-soluble cinnamon extract on glycemic control and the lipid profile of Western patients with type 2 diabetes. The results further add to a growing body of clinical evidence demonstrating supplementation with a water-soluble cinnamon extract may play an important role in managing blood sugar levels and improving insulins function.
Cinnamon is among the world's most frequently consumed spices and is relatively inexpensive. Anderson and colleagues found that its most active compound-methylhydroxy chalcone polymer (MHCP)-increased glucose metabolism roughly 20-fold in a test tube assay of fat cells.

Reduce cholesterol;
Promote glucose metabolism;
Protecting gastric mucosa against damage;
Lowing blood pressure and preventing blood clots;
Strengthening the body's immune function.
Analysis Items
Specifications
Results
Identification
Positive
Conforms
Appearance
Fine Brown Powder
Conforms
Odor & Taste
Characteristic fragrant and taste
Conforms
Bulk Density
45-55g/100ml
Conforms
Particle Size
98% through 80 Mesh
Conforms
Solubility
Soluble in Ethanol & Water solution
Conforms
Assay
NLT 10% Flavonoids
11.29%
Loss on Drying
NMT 5.0%
3.27%
Ash Content
NMT 3.0%
1.91%
Extract Solvents
Water & Ethanol
Conforms
Solvent Residues
NMT 0.05%
Conforms
Heavy Metals
NMT 10ppm
Conforms
Arsenic (As)
NMT 0.5ppm
Conforms
Lead (Pb)
NMT 0.5ppm
Conforms
Cadmium (Cd)
NMT 0.05ppm
Conforms
Mercury(Hg)
NMT 0.05ppm
Conforms
666
NMT 0.1ppm
Conforms
DDT
NMT 0.5ppm
Conforms
Acephate
NMT 0.2ppm
Conforms
Parathion-ethyl
NMT 0.2ppm
Conforms
PCNB
NMT 0.1ppm
Conforms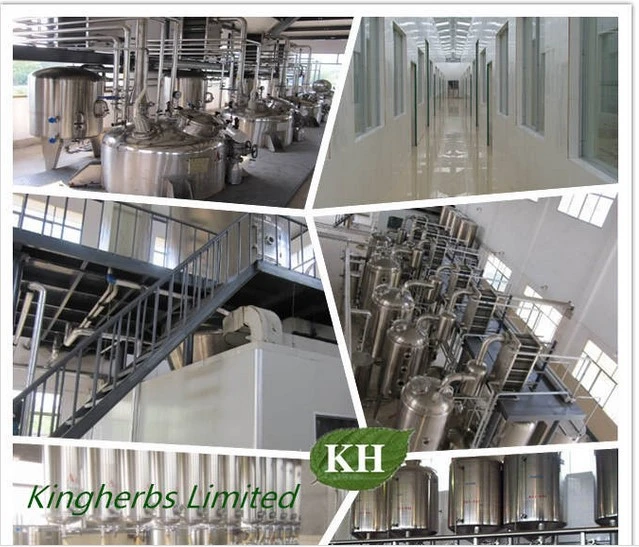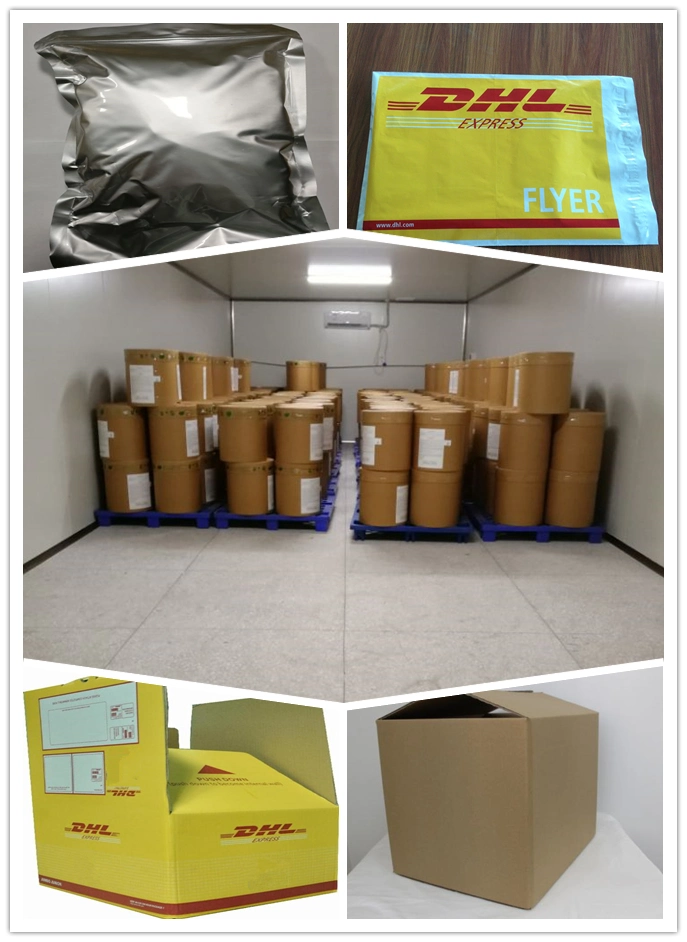 Why choose us?
1.High quality and competitive price.
2.Free sample for your evaluation.
3.Promptly delivery by well-reputed shipping line.
4.Trial order is available for testing after samples.
5.We will inform you all the information at every stage in advance
Characteristic:
We can also customize orders as customer's requirements and specifications.
- KINGHERBS' is specialized in manufacturing and exporting different kinds of food industry related goods, such as Inulin (90% or 98%), Myricetin, Sea Buckthorn Oil, Green Coffee Bean Extract Total Chlorogenic Acids, Fenugreek Seed Extract Furostanol Saponins 50% etc.
- With the effective exporting system and prompt reaction, we ensure that we can transfer the shipping documents and deliver our cargos on time.
* Herbal extracts
* Softgels
* Herbal oil
* Natural colors
* Herb powders
* Vegetable & Fruit powder
* Vitamins
* Minerals
Delivery
Small quantity:international express - DHL,.
EMS
Big quantity:By air or by sea
After-Sale Service
Comprehensive understanding of the feedback
A working day of response time
Exhibition 2017
1. Vitafoods Europe 2017 ( Geneva, Switherland): May. 9th-11th, Booth No.: G141
2. Incos Korea 2017 (Seoul, Korea): Jun. 20th-22th, Booth No.: M19
3. SupplySide West 2017 (Las Vegas, US): Oct. 6th-7th, Booth No.: V141.
Exhibitions in 2018
1 CPhI Worldwide 2018 (Feria de Madrid, Spain): Oct. 9-11,Booth No.:5G48-A
2. SupplySide West 2018 (Las Vegas, USA): Nov.8-9,Booth No.:3050
KINGHERBS LIMITED
Estlle Liu