Product information:
Natural Pinus massoniana Lamb pine bark extract 95% OPCs powder
Latin Name : Pinus massoniana Lamb
Product Name: Pine bark extract powder
Part Used: Bark
Appearance: Red-brown powder
Active Ingredients: procyanidins/ opc
Specification: 95%
Test Method:HPLC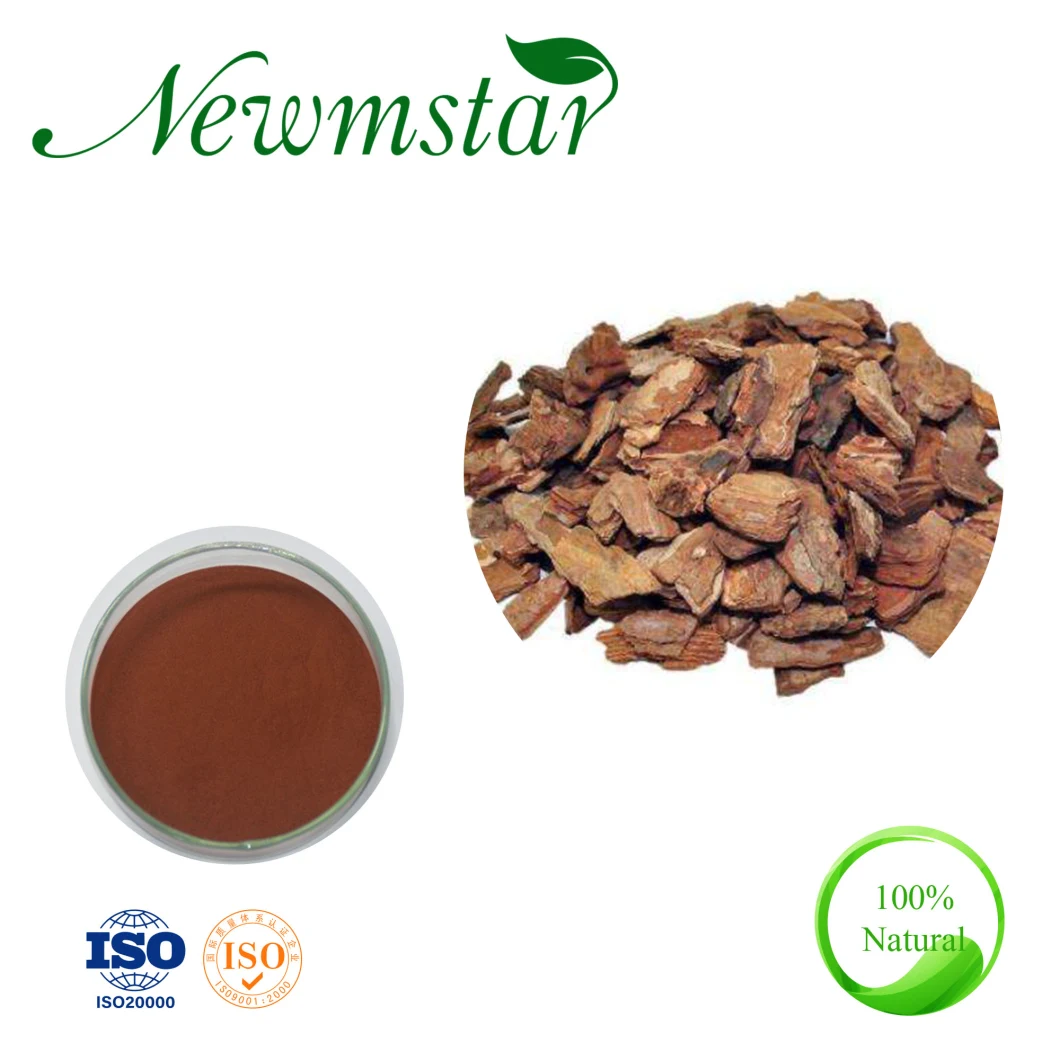 Product details:
Product Name:

Pine Bark Extract

Botanic Name:

Pinus massoniana Lamb

Plant Part:

Bark

Solvent extraction

Water&Ethanol

Country of Origin:

China

Excipent

None

ANALYSIS ITEMS

SPECIFICATION

TEST METHOD

Appearance

Fine powder

Organoleptic

Color

Red Brown

Visual

Odour

Characteristic

Organoleptic

Identification

Identical to R.S. sample

HPTLC

Proanthocyanidins

NLT 95.0%

UV

Hydrocarbons PAHs

Less than 50ppb

GC-MS

Benzo(a)pyren

≤ 10 µg/kg

Sieve Analysis

100% through 80 mesh

USP39 <786>

Water (KF)

≤ 5.0%

Eur.Ph.8.0 [2.5.12]

Total Ash

≤ 5.0%

Eur.Ph.8.0 [2.4.16]

Lead (Pb)

≤ 3,0 mg/kg

Eur.Ph.8.0<2.2.58>ICP-MS

Arsenic (As)

≤ 1,0 mg/kg

Eur.Ph.8.0<2.2.58>ICP-MS

Cadmium(Cd)

≤ 1,0 mg/kg

Eur.Ph.8.0<2.2.58>ICP-MS

Mercury(Hg)

≤ 0.1 mg/kg

Eur.Ph.8.0<2.2.58>ICP-MS

Heavy metal

≤ 10,0 mg/kg

Eur.Ph.8.0<2.2.58>ICP-MS

Solvents Residue

Meet Eur.ph. 7.0 <5,4 > and EC European Directive 2009/32

Eur.Ph.8.0<2.4.24>

Pesticides Residues

Meet Eur.ph. 7.0 <5,4 > and EC European Directive 2008/839

Gas Chromatography

Total Plate Count

≤1000 cfu/g

USP39 <61>

Yeast & Mold

≤100 cfu/g

USP39 <61>

E.Coli

Negative

USP39 <62>

Salmonella

Negative

USP39 <62>

Aflatoxins B1

< 2 µg/ kg

USP39 <62>

Aflatoxins ∑ B1, B2, G1,G2

< 4 µg/ kg

USP39 <62>

Non-Irradiation

≤700 (conform)

GMO

Free

Melamine

Complies with the Eu reg. 594/2012

Packing

Pack in paper-drums and two plastic-bags inside N.W. 25 kgs I.D.35xH51cm.

Storage

Store in a well-closed container away from moisture, light, oxygen.

Shelf Life

24 months under the conditions above and in its original packaging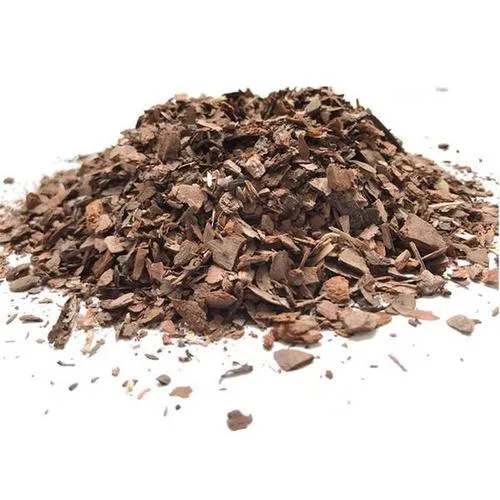 Product Function:

1 Taking Pine bark extract helps to limit free radicalspotentially harmful chemicals that are
produced during the breakdown of foods in the body.
2. Preventing and treating a condition known as chronic venous insufficiency
3. Proanthocyanidins (or polyphenols) in Pine bark extract help keep veins and other blood
vessels from leaking.
4. Pine bark extract has anti-inflammatory effects or have beneficial effects on circulation.
5. Pine bark extract may reduce the stickiness of platelets, also is found to constrict the blood vessels and increase blood flow.
6. From destroying bacterial invaders and cancer cells to relaying signals in the brain.
7. Pine bark extract affects the production of NO in the white blood cells called macrophages --scavenger cells that spew out NO to destroy invading bacteria, viruses and cancer cells.
8. Pine bark extract is beneficial for immune system, Pine bark extract suppresses the
production of NO (nitric oxide) and thus limits the collateral damage resulting from immune system attacks on viral and bacterial invaders. Excess NO has been linked to inflammation, rheumatoid arthritis and Alzheimers disease.
Packing/Shelf life/Shipping/Payment terms
Packing
25kg/drum or as requested
Shelf life
24 months
Shipping
Within 3 days after getting payment.
By Express or By Sea/Train/Air
Payment terms
T/T, Western Union, Paypal

There is three shipping way:By air,By Sea,By Express.
Goods Weight:50kg-500kg, By air
Goods Weight:More than 500kg, By Sea
Packing&delivery:
Deliver time: 3-5 days after payment
Packaging: 1kg~5kg / aluminum foil vacuum bag; Standard packed In 25kg/fiber-drums with two- plastic bags inside. Or as per your requirement
Weight: net weight 25kg/drum; gross weight 28kg/drum.
Drum Size & Volume: I.D.35cm x H51cm, 0.075 cubic meter/ Drum.
M.O.Q.: Solid form: 1kg; Liquid form: 1000L
Storage: Store in a cool, dry and and wellsealed container; Keep away from moisture and strong light/heat.
Shelf Life: 2 years if properly stored.

ISO / GMP
Kosher / Halal certificate
COA / MSDS
Gluten Free / Allergen Free
GMO Free / Non Irradiation
Anti-Doping Product / Certificate of origin(Form/CO)
Phytosanitary certificate / Microbial certificate
Food certificate / Heavy metal statement
Residual solvent meet E.P. requirements. / Non-Animal Material
And our goods are meet the standard of European pharmacopoeia and USA European pharmacopoeia

FAQ:

1. Are you manufacturer or trading company?
We are manufacturer , own 1 factories, more than 10 production lines.
2. Can I get sample?
Yes, free sample for lab test in 3-5 days preparation.
3. How is the payment?
TT, LC at sight ,TT+DP are workable, you can

pay through bank account,Westen Union MoneyGram,Paypal.
4.How is the delivery time?
After recving payment, 2-3working weeks, depending on stock.
5. Can I use my brand bag?
Packing&delivery:

[Storage] :Store in cool & dry place. Do not freeze. Keep away from strong light and heat.
[packaging]:1 kg/bag, 25 KGS/drum, double layers plastic bags inside, external use cardboard drums.
[Shelf life]: Two years
[Delivery]: By UPS/DHL/TNT/EMS or by Air/ Sea as per Qty.
[Samples]: Within 48 Hours.




Company activity: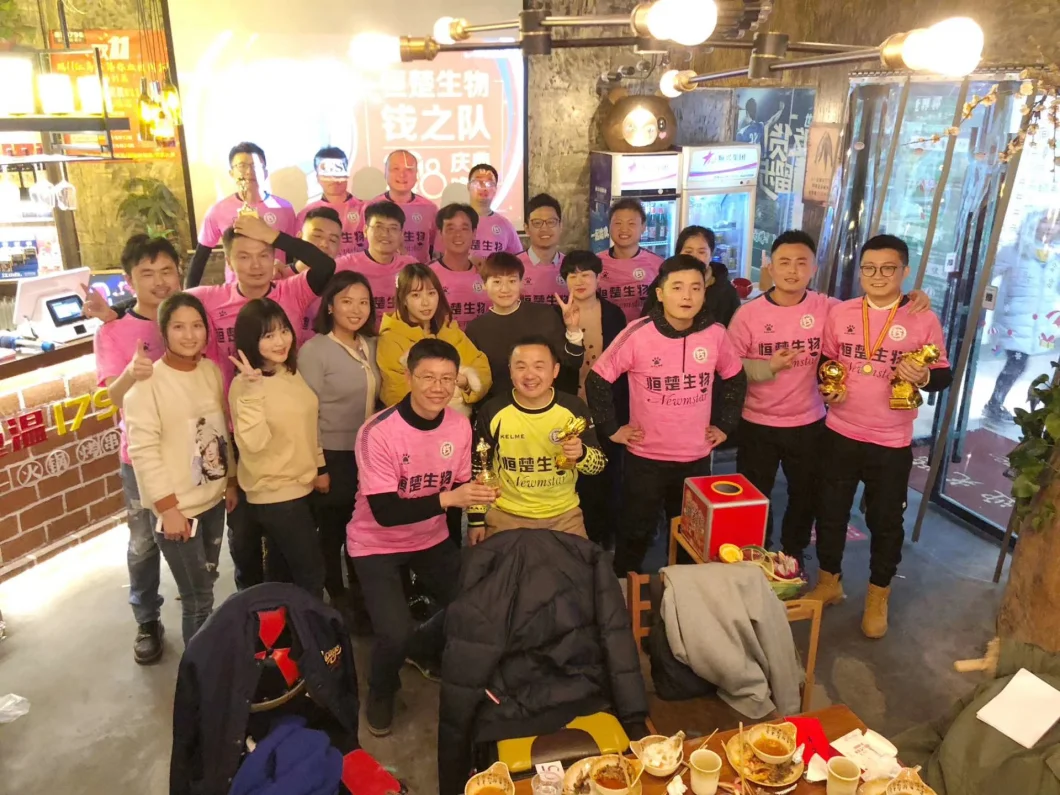 Manufacturer flow:

Production line: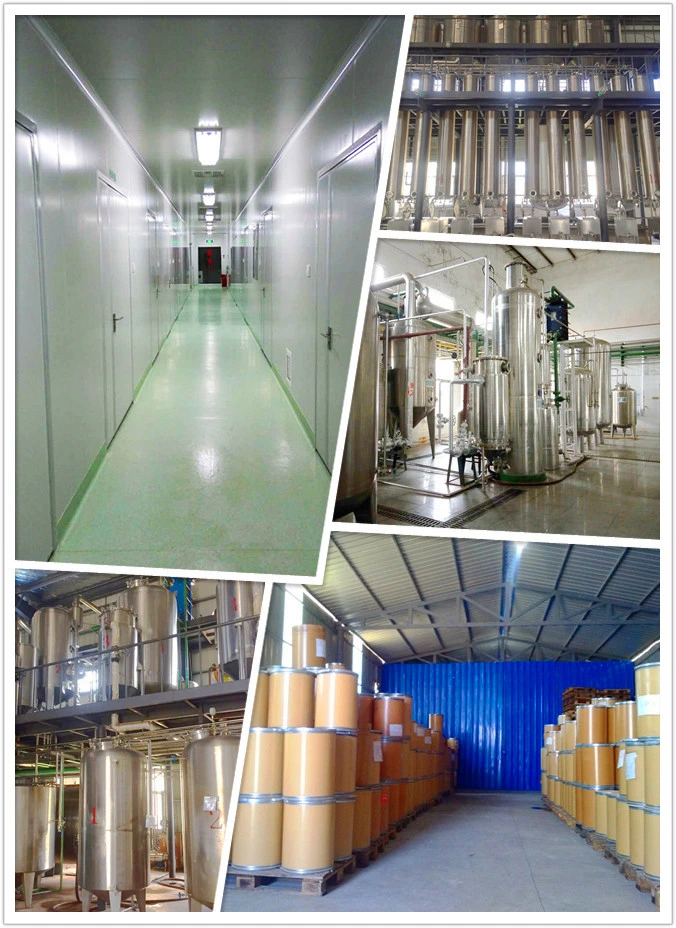 Lab: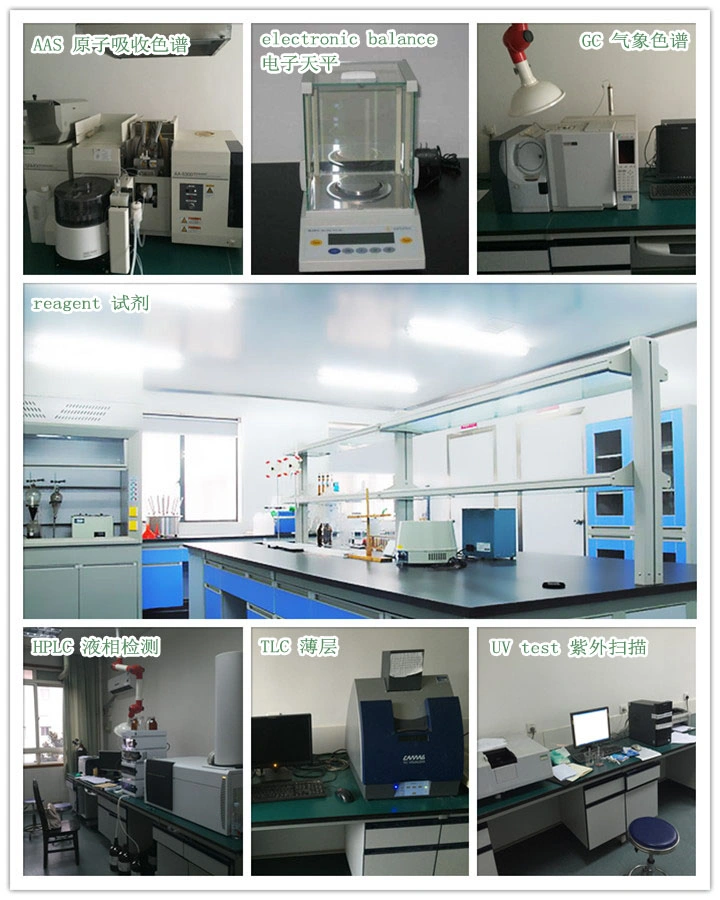 Exhibition: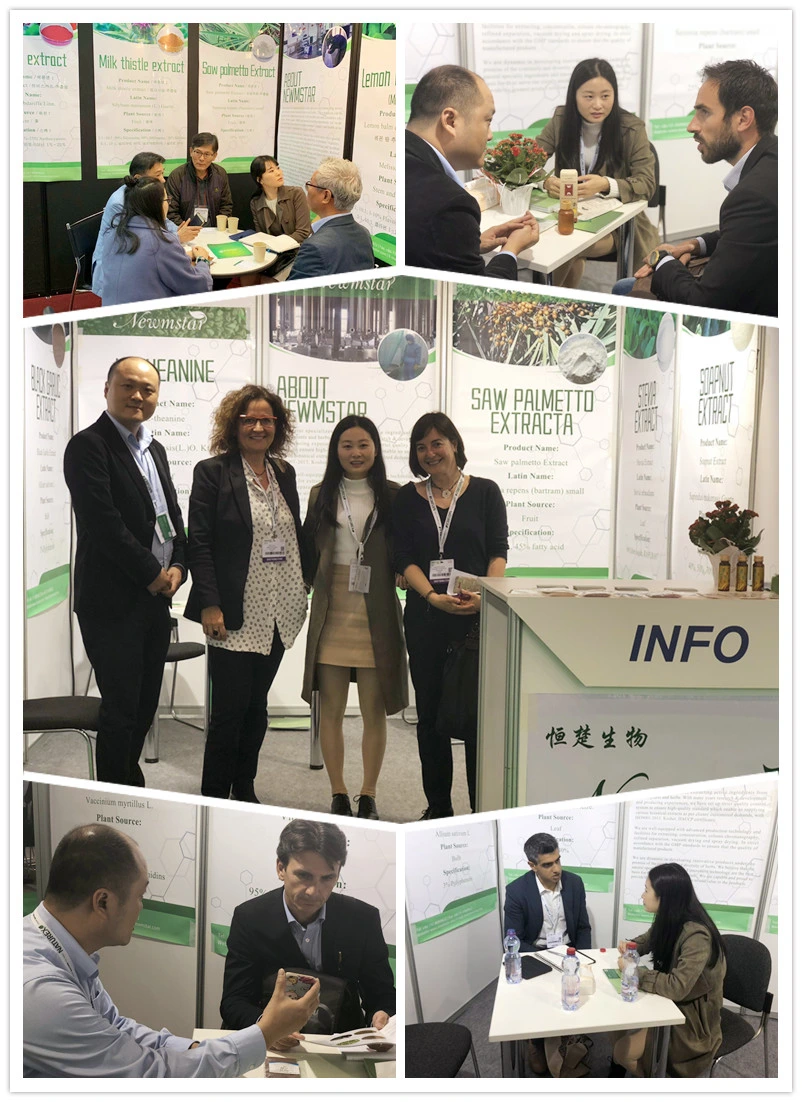 ISO Certificate: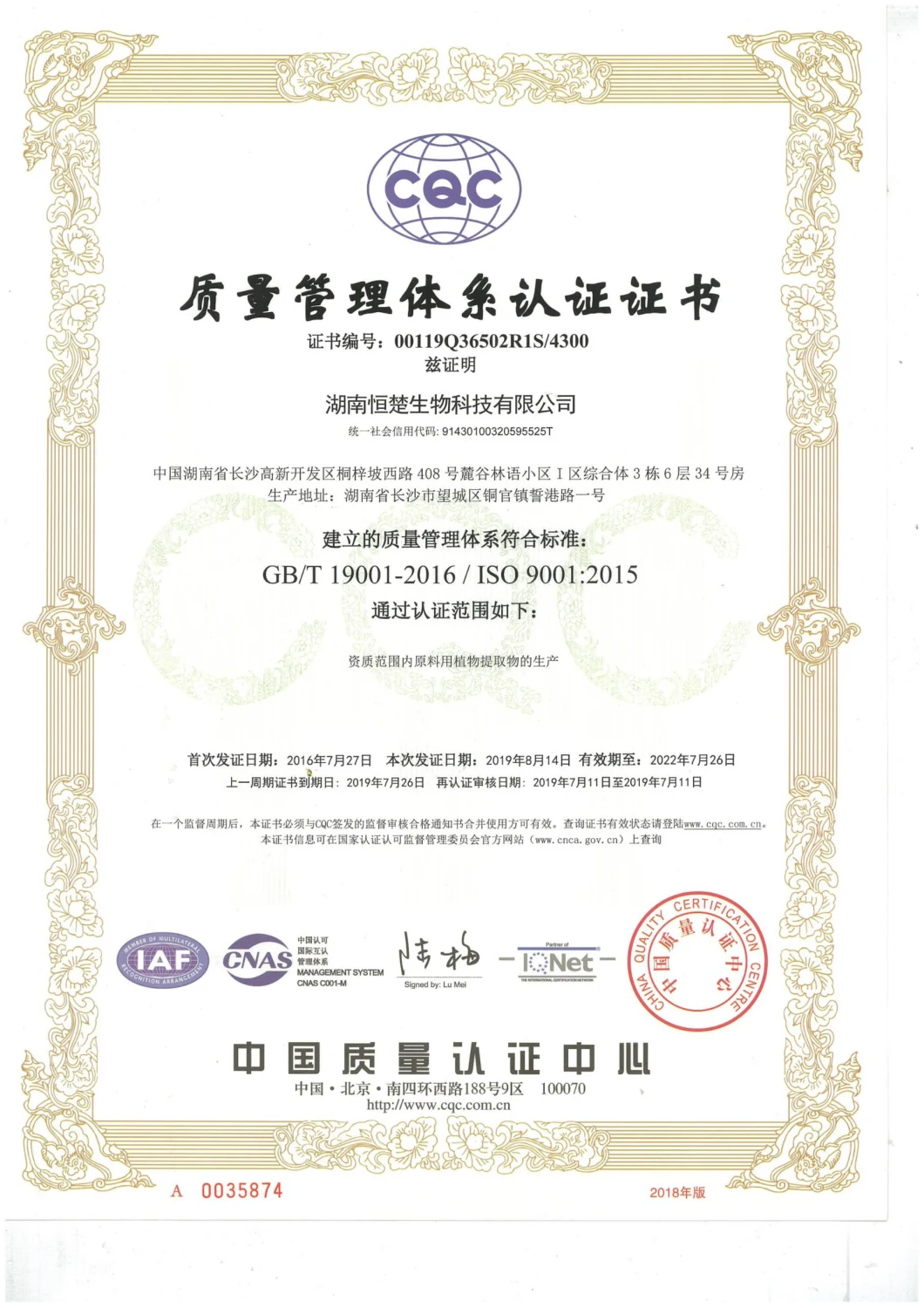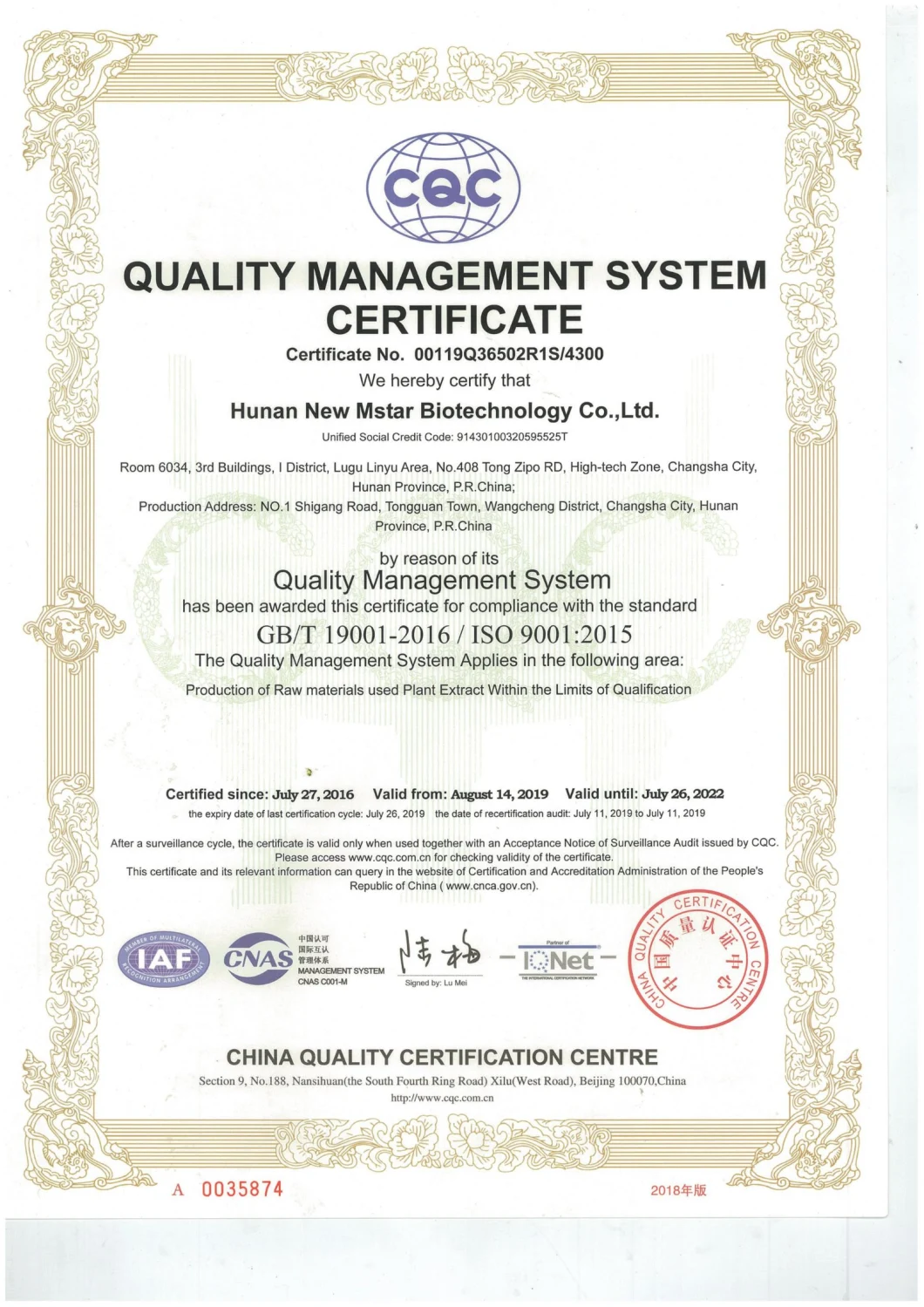 Kosher Certificate: