Description
Vitamins
Transforming the Planet One Warrior at a Time
Longevity Formula
Soy Free
Gluten Free
Dairy Free
No Synthetics
Highly Absorbable
Antioxidant Rich
Anti-Aging Herbs
Live Probiotics and Enzymes
Proprietary Longevity Formula
No Binders or Fillers
Raw Food Source
Contains Vitashine D3
Vegan
Non GMO
Suggested Use
1 capsule 3 times per day with meals
Other Ingredients
Organic Vitamin and Mineral Blend: Guava, lemon, sesbania, amla, holy basil, annatto extract. Longevity Blend: Cultured organic barley grass, organic turmeric root, quercetin, organic rhodiola rosea, organic eleuthero root, organic fo-ti root, organic bilberry fruit, organic maca root, grape seed extract, organic cordyceps, enzyme blend (amylase, cellulase, protease, lactase, lipase, maltase, bromelain, and sucrase), D. salina, probiotic blend 2 billion CFU*** (lactobacillus acidophilus, lactobacillus casei, lactobacillus rhamnosus, bifidobacterium bifidum, lactobacillus salivarius, lactobacillus plantarum, and bifidobacterium lactis), and plant based ionic trace minerals.
***At time of manufacture.
Other Ingredients: Kosher vegetable gelatin.
Warnings
Sealed for your protection
Store package out of direct light and away from heat. As with any nutritional supplement, you should consult your physician before beginning a dietary regimen containing this product. Keep out of the reach of children. If you are nursing, pregnant, or considering pregnancy, you should consult your health care professional prior to using this product.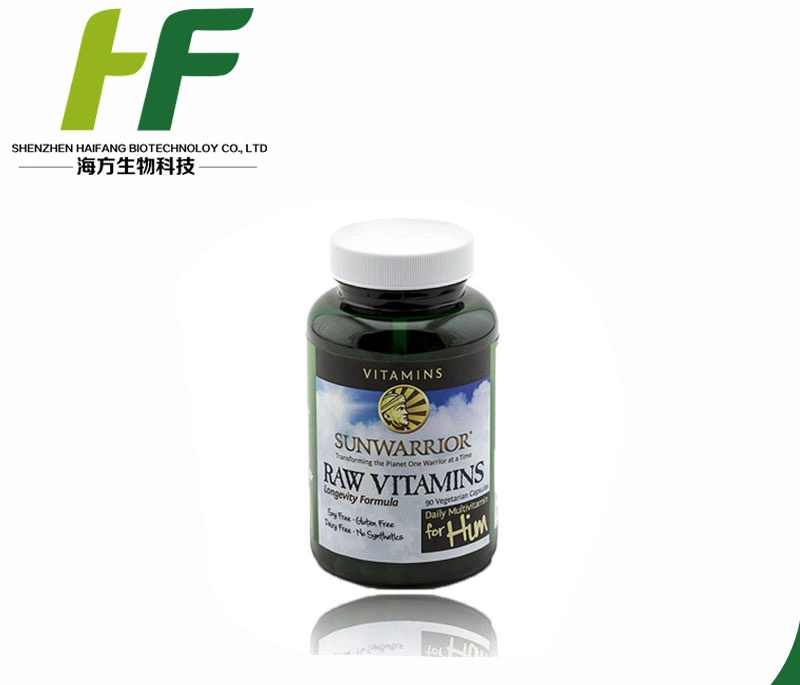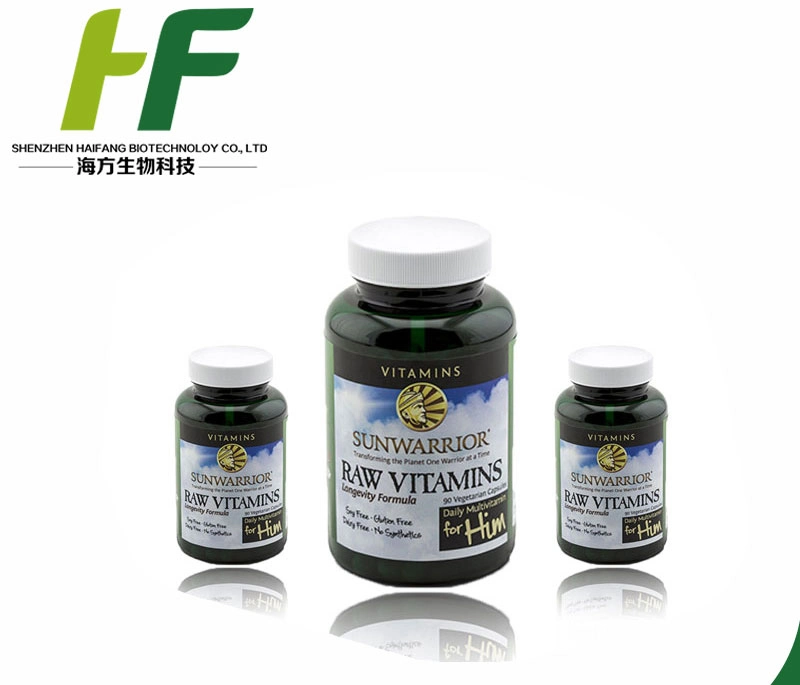 Supplement Facts
Serving Size: 3 Capsules
Servings Per Container: 30
Amt per serving
% Daily Value†
Calories
5
Dietary Fiber
<1 g
1%
**Vitamin A
5000 IU
100%
*Vitamin B1
25 mg
1560%
*Vitamin B2
25 mg
1380%
*Vitamin B3
35 mg
175%
*Vitamin B5
60 mg
1200%
*Vitamin B6
50 mg
2500%
*Vitamin B12††
6 mcg
100%
*Folate
400 mcg
100%
*Vitamin C
100 mg
150%
*Vitamin D3
800 IU
200%
*Vitamin E
100 IU
665%
**Vitamin K2
6 mcg
10%
*Biotin
100 mcg
33%
*Calcium
20 mg
2%
*Zinc
7.5 mg
70%
*Copper
1.5 mcg
10%
*Chromium
120 mcg
100%
*Manganese
2 mg
100%
*Potassium
20 mg
1%
*Selenium
70 mcg
33%
*Magnesium
10 mg
3%
† Percent Daily Values are based on a 2,000 calorie diet. Your daily values may be higher or lower depending on your calorie needs. Daily values measured at the time of bottling.
* From organic plant source
** From plant source
††Methylcobalamin B12